Inspire STORK Payload drop system
Out of stock / Not Available
Stork
Payload Drop System for DJI Inspire 1
STORK Payload drop system is designed to help your aircraft deliver a package up to 800 g of weight*.
With a mass of 37 g it adds very little to the weight of your payload, allowing for a more efficient delivery. Its resilient design and structure keep your STORK system intact and your payload secured for drop-off and pick-up. Install time: 3 minutes.
Skyzimir STORK is fully compatible with all DJI Inspire 1 models with X3 and X5 plate, but only with X3 camera.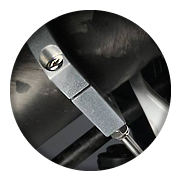 Resilient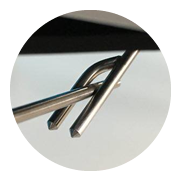 Secure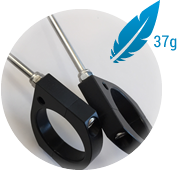 Light
SEARCH AND RESCUE
Communication devices
Life raft
Survivor shelter (2&4 persons)
First Aid Kit
Torch light
Lead line spreading and rope lifting
First responders meals and water delivery
INDUSTRIAL USE
Tools
Spare parts
Light weight lift-up assistance
Carry-on option for testing, measuring, indicating
Transport and delivery mainland – oil platforms
ADVENTURE AND MOUNTAINEERING
"Sky Sherpa" services
Extreme sports recovery kit
Lead line spreading across canyon, rivers, lakes or other distances
Rope lifting
Fishing
Transport and delivery mainland – boat


ARTS AND ENTERTAINMENT
Special effects i.e. balloons and similar
Surprise moments & special occasions – ring, flowers, flag, advertising ribbons
Party kit – food and beverages
Air-drop arts for wide areas with color carrying balloons- yards, playgrounds and sports courts
In the box
Our conveniently packed "Stork in a box" solution includes:
- 1-2-3 guide for 3 minutes installation of the STORK onto your aircraft
- STORK payload drop system 
- Allen key and screws
 
Product is delivered in sturdy packaging to ensure protection of your Stork system during shipping and handling.
TECHNICAL DATA
*STORK is designed to carry significantly more than 800 g of weight, however we recommend 800 g due to capacity of your drone.
| | |
| --- | --- |
| WEIGHT | 35 g (1.23 oz.) |
| LOAD CAPACITY | 800 g* |
| MATERIAL | Aluminium, Inox |
| COLOUR | Black or Silver |