PGYTECH DJI Mini 3 Pro Carrying case
Since July 1st 2021 the VAT rules on cross-border business-to-consumer (B2C) e-commerce activities have changed therefore total amount for EU consumers is recalculated at the checkout according to consumer country VAT rates.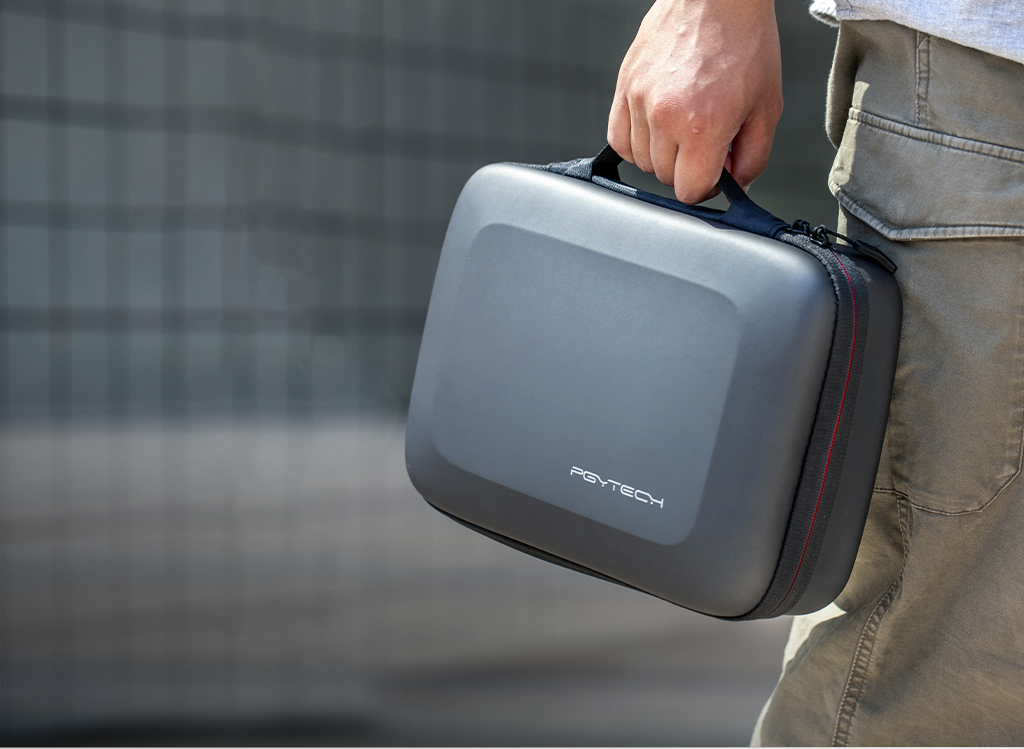 EVA Hard Shell Design,Wear-Resistant Nylon Fabric
Safe and effective protection of your equipment with EVA hard shell design;
wear-resistant nylon fabric increases durability and longevity.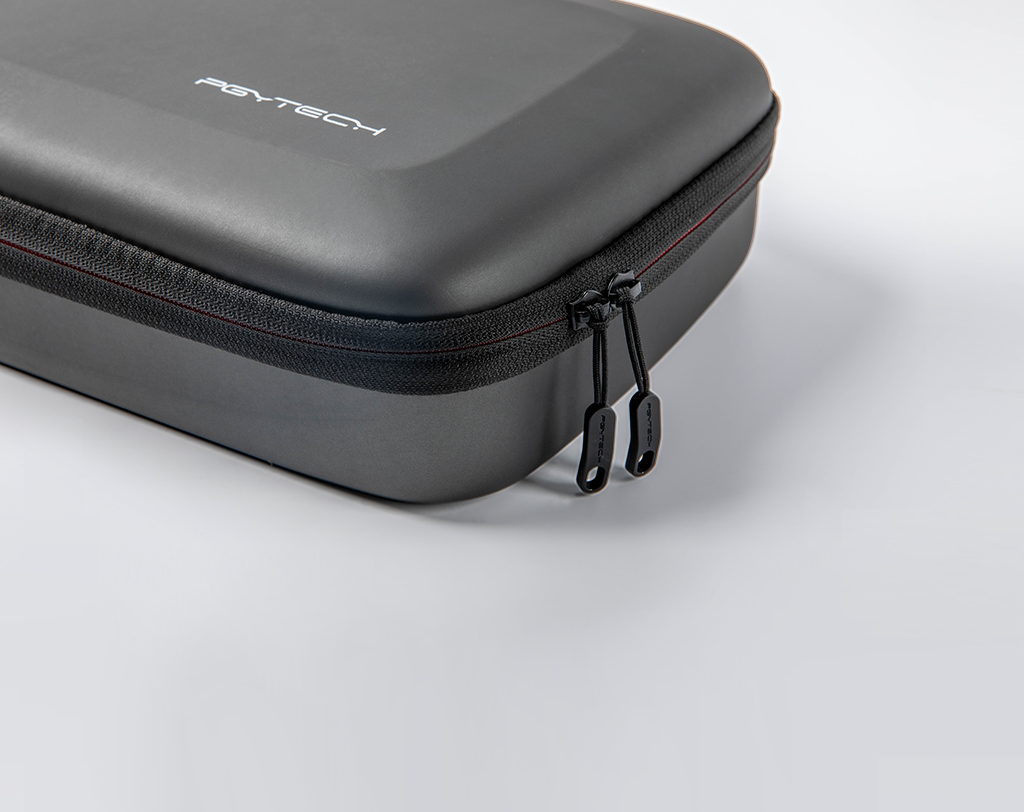 With Custom Partitions
It can be more convenient and faster to
achieve customized partition storage with
soft custom partitions inside.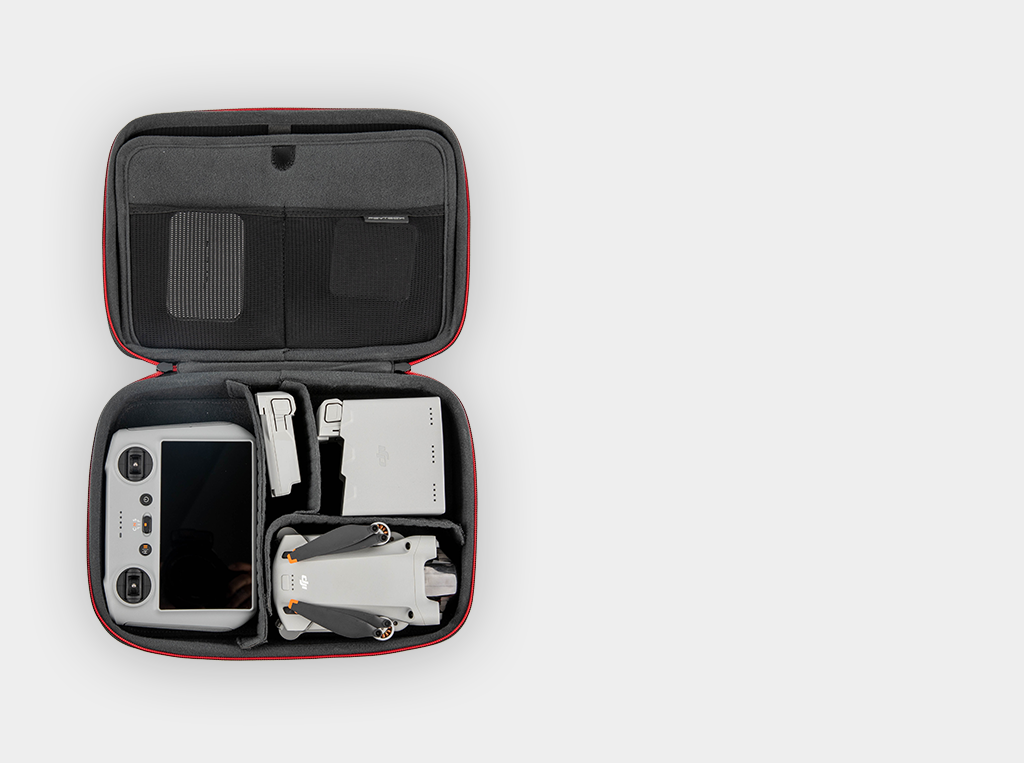 Simple And Stylish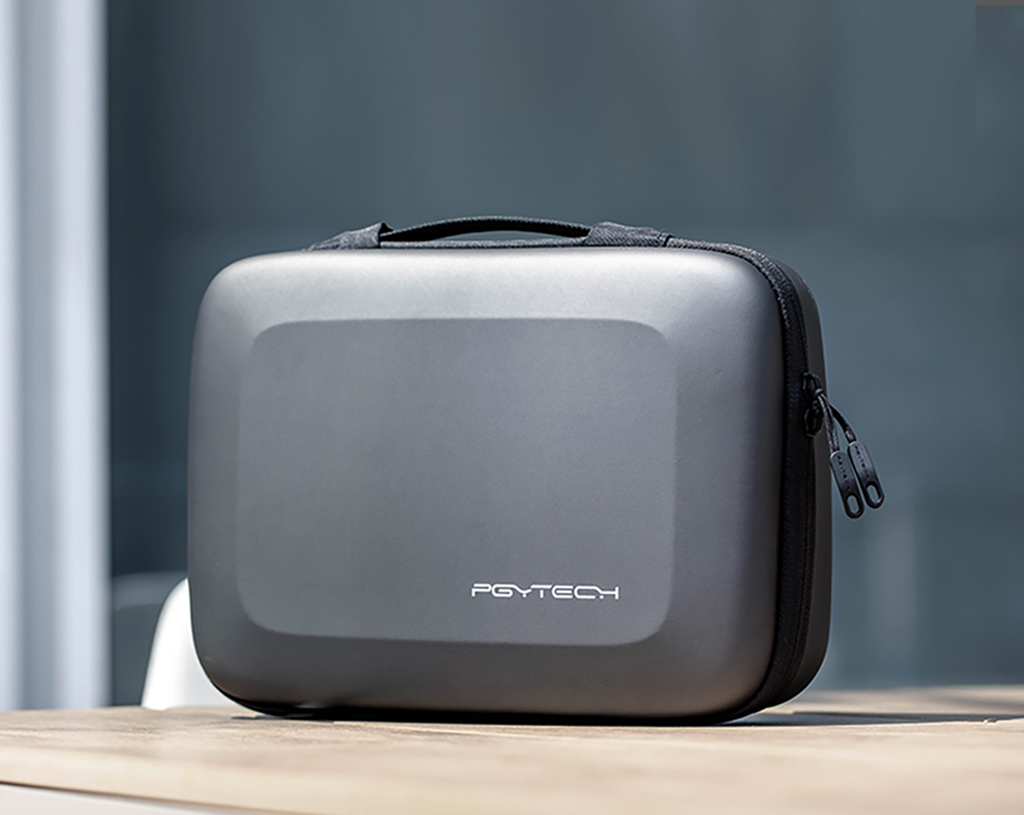 Small Size But Large
Capacity
The upper cover and the middle leaflet
are equipped with small storage bags,
which can be used to store batteries,
data cables,memory cards, filters and
other accessories as required.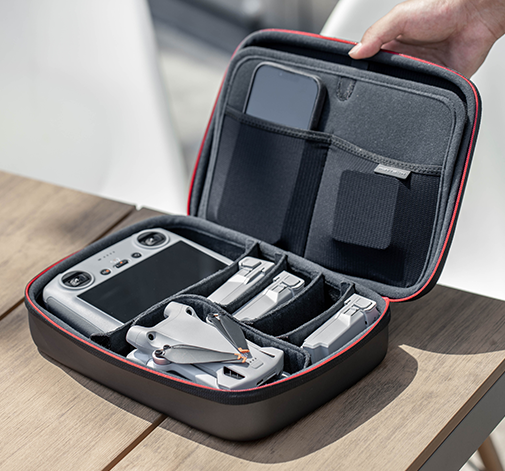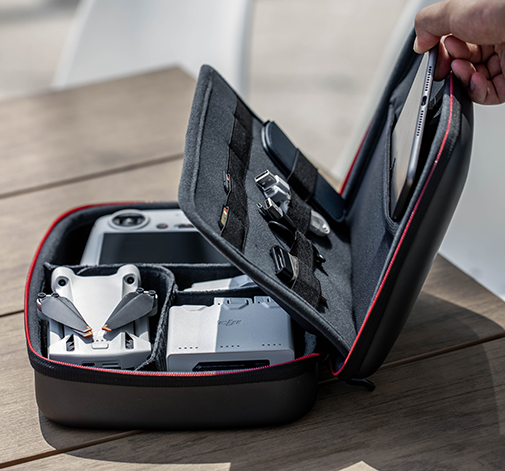 With Hidden Handles For Easy Carrying