Connex Fusion Arrived
4/28/2017
Amimon's CONNEX provides a high-end, high-performance wireless HD connection that can operate in challenging unmanned air or ground platforms under harsh conditions with zero latency!
Fusion Upgrade
Amimon Connex Fusion allows the UAV operator a much more flexible choice between size and weight to multisystem enviroment.
You can connect the Connex Fusion Mini Transmitter to the Connex Fusion Receiver and keep up the range of 1km.
This is done without compromising on range and performance on any Transmitter that the user may decide to use.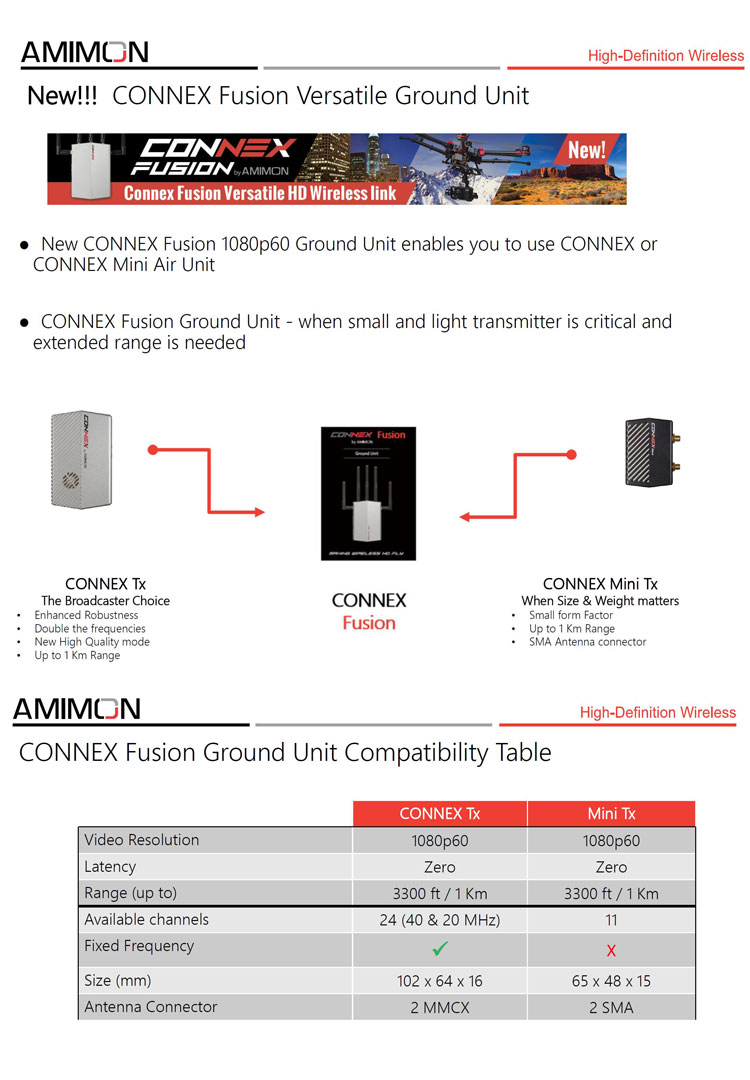 « Back